The attraction Doctor Doom's Fearfall is the right tip for those who like toy a bit radical. That's because, yes, it gives a certain fear, be serious.
Doctor Doom's Fearfall is located at Universal's Islands of Adventure, Universal Orlando Resort's park.
It opened to the public in May 1999 and has been in operation ever since. It's been over 20 years of history, receiving the most diverse visitors from all over the world.
As is well known, Islands is a theme park and lives up to several iconic characters from the big screen, such as Spider man, Hulk, Popeye, Harry Potter and many others.
Thus, Doctor Doom's Fearfall attraction is another one dedicated to cartoons, which have been admired by viewers for so long.
For those who like an emotion, it is more than necessary to put it in the script to go to the toy.
We'll talk about the details later. Ready to embark on this adventure?
The Doctor Doom Story
Doctor Doom is a character from Marvel Comics. In Portuguese, he is known as Doctor Destino, who, at first, has the name of Victor Von Doom.
He is a comic book supervillain and is a direct enemy of the Fantastic Four, as well as the Avengers and Spider-Man.
In the Fantastic Four movie, even, the character appears and is the villain of the production.
Fate, in turn, has many powers that are very difficult to fight against, because of the armor, your intellect and the "exchange of bodies".
In Islands of Adventure, therefore, the villain received an attraction dedicated exclusively to him and his abilities.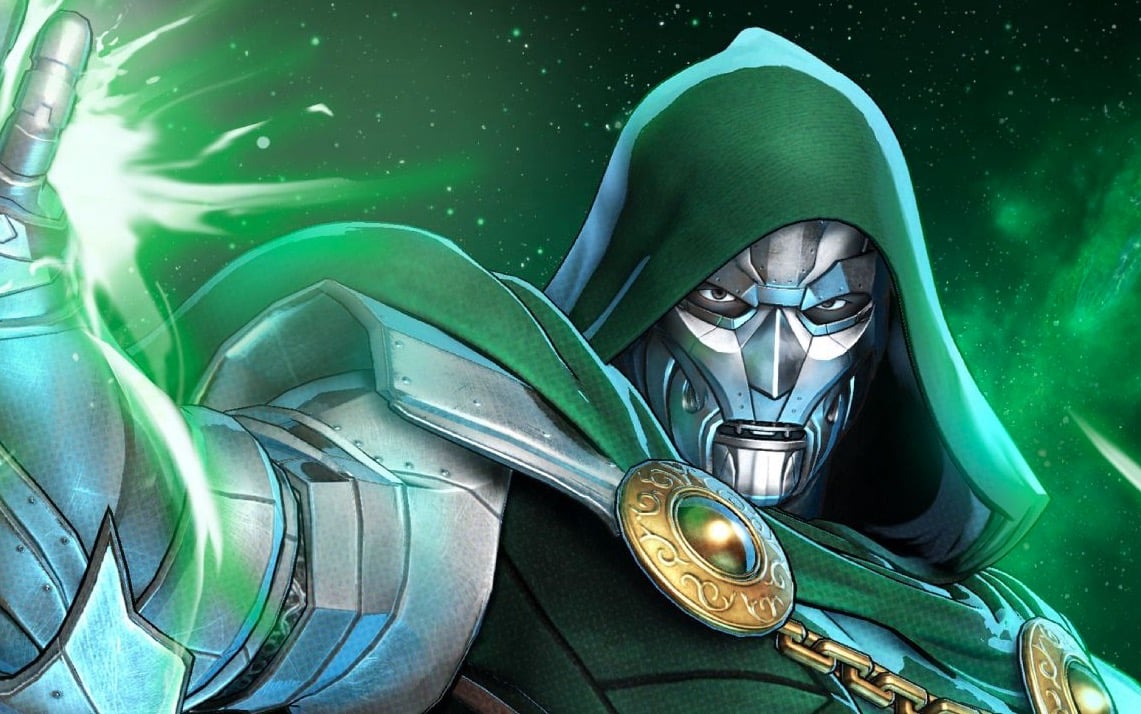 The attraction
As soon as you enter the attraction, you will pass by the laboratory, where there are even some televisions showing the Doctor's inventions.
The whole place is very "sinister", so to speak. The corridors are long and very dark, with colors that make you afraid and with a feeling of "coldness", like blue.
Even from the outside, when you look at the towers, it can be frightening. However, the attraction itself is not that frightening.
Passing through the doors, which look like those of an elevator, travelers will sit on chairs, comforted for the launch that will take place on the platform.
After the countdown is over, the passengers are thrown into the air (here it gives butterflies in the stomach!).
Unlike other towers, this one in particular, the ascent is faster than the descent, can you believe it?
Doctor Doom's Fearfall somewhat resembles Falcon's Fury, however, with less intensity, so to speak.
It is 60 meters high and the entire trip takes, more or less, something between a minute and a minute and a half.
It's important to remember that your legs and arms are loose, which gives you a feeling of real drop and momentum!
During this time it is in the air, going back and forth, it is possible to see the entire park.
From a cabin, it's very nice to see, especially, the Hulk roller coaster, which is practically in front.
As said, there are two towers, side by side.
Therefore, the person responsible for the attraction will direct you to one of the towers and that's where the fun will happen. The minimum height allowed, however, is 1.32 meters.
See an excerpt from Doctor Doom's Fearfall:
Where is Islands of Adventure?
The ride is right near the park entrance, next to the Spider-Man simulator and the Hulk roller coaster in the Marvel Super Hero Island area.
Of course, before entering the park, be sure to get your map to ensure you go in the right direction.
Here's a tip: as there are few people at a time (there are four seats in each tower), so it's interesting to be one of the first attractions to visit when you arrive at the park. This is because, as the capacity is small, the queues are long.
Oh, and remember: if you have any health problems, such as cardiovascular disease, and problems elsewhere, such as spine, necks and the like, you should not go to the toy! Pregnant women will not be able to enjoy it either.
If you don't have any of that, what are you waiting for to go? Anyway, have fun!
We hope again that this post has helped you in your research for your trip to Disney or Orlando.
As a way to help us maintain the blog, we just ask you to help us by sharing this publication and subscribing to our social networks as Facebook, Instagram or Youtube channel.

In addition to helping us, we are sure that there you will find hundreds of useful posts for your trip!
Guarantee the Best Trip to Disney
We know that the amount of information that involves a trip to Disney and Orlando is simply enormous.
This makes planning tiring or sometimes seem impossible!
But what if I told you that you can trust professionals to assemble a script totally EXCLUSIVE and CUSTOMIZED for you and your group?
Unlike the assembled itineraries found out there, this itinerary will take into account all the factors of your group such as ages, tastes and any profile that may change your trip.
That way you won't miss doing absolutely anything that would be amazing for you and ensure that your time is as optimized and your trip as perfect as possible!
Does it look too good? And yes, be sure to contact us and ask for your budget for a Custom Travel Script and make the best trip of your life!
Get your Parks Tickets at a Discount
Many people leave to buy their tickets arriving in Orlando or even on the day of the park.
We do not in any way recommend that you do this for a variety of reasons, such as:
If you buy tickets on the spot, you won't be able to book your park days in advance at the risk of not even being able to enter a park on a given day.
You will lose valuable park minutes in line to buy your tickets.
AND MAINLY, you will pay more because tickets at the box office are more expensive than buying in advance!
Access our sale site to buy your tickets or request a free consultation to find out exactly which tickets are the best to buy.
For free consultation, click here!
More Tips for Your Trip to Orlando
As we've talked about above, be sure to check out our Youtube channel where we give several travel tips for Orlando.
In addition we show you lots of cool things to do there, do you want a better way to plan a trip than already living a little bit of what you will see there?
If you liked this post, help us by sharing it on your social media!
This way we can reach more readers and keep bringing you high quality content!