The Indiana Jones Epic Stunt Spectacular! is one of the most famous shows at Hollywood Studios.
It is based on the hit movie Indiana Jones, which recreates several very popular scenes from the first movie in the series, which is called the Indiana Jones Raiders of the Lost Ark.
The film hit the big screen in 1981. Still in the 80s, the attraction opened in the park in August 1989, and went into renovation in 2000. It has been in Hollywood for more than 30 years, attracting visitors that so much looking for fun.
As the film is pure action, the attraction shows, live and in color, the fight scenes and the like. For those who are passionate about this type of production, the show is ideal to be enjoyed while visiting Hollywood Studios.
Indiana Jones Epic Stunt Spectacular Details!
As stated earlier, the show is a re-enactment of the hit movie Indiana Jones. In this way, he brings the main scenes (there are three, in all) and thus entertains the audience that is there to watch.
In the show, as there are times when there are fights, explosions, falls, traps and other "dangerous" situations, the artists are stuntmen, who face the attraction as if it were very real. And that's the coolest part of the presentation, because you see up close what, for example, you would only see on the film set.
It is very interesting, however, the exchange of scenarios, all to create an experience that is very faithful to the viewer and, in addition, retain the viewer's attention to everything that happens on stage.
The show promises suspense and emotion until the end, as the duo, formed by Indy and Marion, will be constantly venturing in search of the ultimate goal (no spoiler!). It has lots of special effects and jaw-dropping demos!
Oh, and another really cool thing about the show is that, at one point, three people from the audience are called to participate in one of the scenes. Can you imagine yourself acting Indiana Jones? Can you believe that this is, yes, possible?
attraction times
It is important to remember that the show lasts approximately 30 minutes. It takes place at different times, so you have more options available during the day.
As it's a tip we always give in posts, always remember to schedule your day at the park, creating a r
script. To go to the attraction, it is necessary to book in advance. Therefore, scheduling the day helps to understand the time spent on each toy and what is a priority and what is not.
There are several times for the show, so you can keep an eye on the Hollywood schedule of the day as well as the My Disney Experience app.
Indiana Jones Epic Stunt Spectacular! in the park
The show takes place at Echo Lake, which is located near the park entrance. It's the same place where there's the Jedi Training: Trials of the Temple (Jedi training for kids. Check out this very informative post on the attraction!).
Check out the Hollywood Studios map and get your bearings before you go: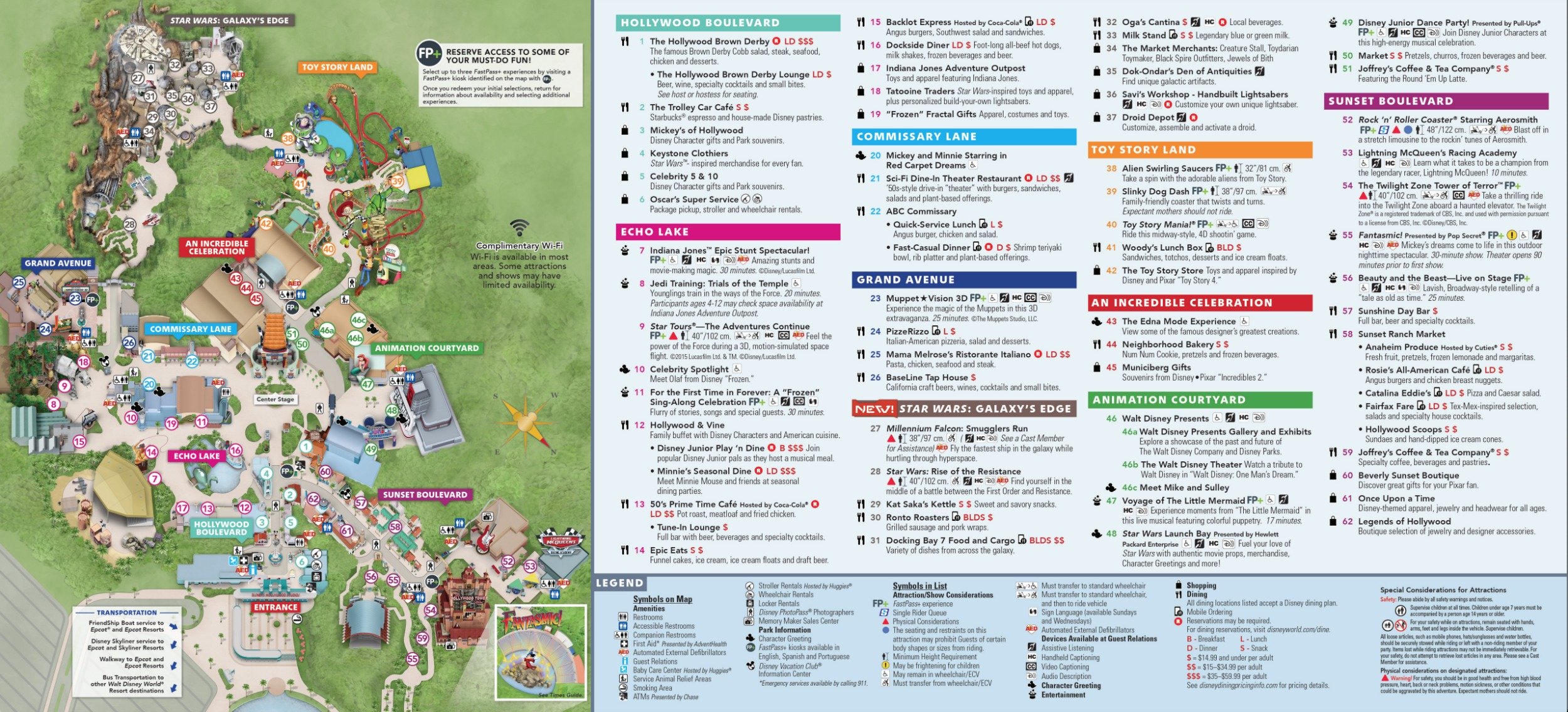 Finally, keep in mind that, as with any attraction, you should choose the one that attracts you the most, as there are many in the park and it is almost impossible to see them all in just one day.
First, because attractions of this type, like the Indiana Jones Epic Stunt Spectacular!, last from 20 to 30 minutes, that is, they already consume a good part of the time. Second, other rides in the park, like the Aerosmith roller coaster, have many lines, which can lead to several minutes and even hours of waiting.
So be aware that patience is required. So, enjoy a lot and have as much fun as you can!
We hope again that this post has helped you in your research for your trip to Disney or Orlando.
As a way to help us maintain the blog, we just ask you to help us by sharing this publication and subscribing to our social networks as Facebook, Instagram or Youtube channel.

In addition to helping us, we are sure that there you will find hundreds of useful posts for your trip!
Guarantee the Best Trip to Disney
We know that the amount of information that involves a trip to Disney and Orlando is simply enormous.
This makes planning tiring or sometimes seem impossible!
But what if I told you that you can trust professionals to assemble a script totally EXCLUSIVE and CUSTOMIZED for you and your group?
Unlike the assembled itineraries found out there, this itinerary will take into account all the factors of your group such as ages, tastes and any profile that may change your trip.
That way you won't miss doing absolutely anything that would be amazing for you and ensure that your time is as optimized and your trip as perfect as possible!
Does it look too good? And yes, be sure to contact us and ask for your budget for a Custom Travel Script and make the best trip of your life!
Get your Parks Tickets at a Discount
Many people leave to buy their tickets arriving in Orlando or even on the day of the park.
We do not in any way recommend that you do this for a variety of reasons, such as:
If you buy tickets on the spot, you won't be able to book your park days in advance at the risk of not even being able to enter a park on a given day.
You will lose valuable park minutes in line to buy your tickets.
AND MAINLY, you will pay more because tickets at the box office are more expensive than buying in advance!
Access our sale site to buy your tickets or request a free consultation to find out exactly which tickets are the best to buy.
For free consultation, click here!
More Tips for Your Trip to Orlando
As we've talked about above, be sure to check out our Youtube channel where we give several travel tips for Orlando.
In addition we show you lots of cool things to do there, do you want a better way to plan a trip than already living a little bit of what you will see there?
If you liked this post, help us by sharing it on your social media!
This way we can reach more readers and keep bringing you high quality content!