Go to orlando and ride on a Banshee (Flight of Passage) and enjoy everything Pandora what Animal Kingdom has to offer without a crowd of people around seem impossible? No more! Today we'll explain how How to ride Avatar attractions without queue and without fastPass+?
Currently one of the most sought after areas and undoubtedly contains one of the best and most sought after attractions in the park, Pandora It is a very difficult place to find emptiness inside the Disney's Animal Kingdom.
But what is the secret anyway? Very simple, the exclusive (and not very cheap) Disney After Hours at Animal Kingdom! 
it exists in the Magic kingdom a few years ago, but this is the first time we've seen it in another Orlando park.
Cheery isn't it? Yea!!!
Disney After Hours
But after all, what is the Disney After Hours ? In short, it offers a limited number of guests, including you, access to unforgettable experiences on some evenings.
That's right, for a small fee, you can enjoy some attractions and parts of the park (in this case the Animal kingdom ) with very few people.
Throughout this post we will show you how the park is during the Disney After Hours.
Whether it's worth paying the amount or not is up to you.
Attractions will be open at Disney After Hours from Animal Kingdom:
Na'vi River Journey
Pandora Drummers - Swotu Wayä
DINOSAUR
Rivers of light
Tree of Life Awakenings
TriceraTop Spin
Tickets for this special event, call 407-939-7795 or visit any Walt Disney World box office.
The entrance to the Disney After Hours at Disney's Theme Park & #8217; s Animal Kingdom can be purchased in advance for US $ 125 per adult or child + taxes & #8211; or purchased on the day of the event for US $ 129 per adult or child plus tax.
Annual Pass holders and Disney Vacation Club members can enjoy special-priced tickets for only US $ 95 per adult or child, plus tax.
Guests with Disney After Hours tickets can enter the park at 19:00 each evening of the event.
So, as stated above, the event starts at 7pm. If you already have permission to enter the park, you can go early and get your bracelet for the event at Ticket Corner, near Discovery Trading Post on Discovery Island.
If you only have admission to the event and not a ticket to enter Animal Kingdom during normal park hours then you can arrive just before 7pm and enter the rightmost turnstiles in front of the park.
The event credential is a bracelet on this specific event.
A huge list of attractions happens during the Disney After Hours at Animal Kingdom.
On this particular night, that would leave you with an hour of parkland to enjoy Disney's Animal Kingdom.
Although that's not a long time, you can take a ride or hike to see the 7pm "Rivers of Light".
Since the Primeval Whirl is not open during the event, it might be a good idea to enjoy it as well before the normal park closure.
Unfortunately, unlike Magic Kingdom, a number of attractions usually end at 6pm on Animal kingdom, including Lion King Festival, Finding Nemo: The Musical and Kilimanjaro Safaris.
Unlike Magic Kingdom, it would not be possible to see almost the entire park at the entrance. Disney After Hours and it would be hard to recommend it if you needed to see any of these three attractions.
That said, I hope that those interested are just looking for a way to overcome the gigantic lines of Pandora: The World of Avatar can enjoy these hours of calm in Animal Kingdom immensely.
A fun tip: the ticket media of Disney After Hours serves to reserve the FastPass + at the park kiosks, so make sure you at least try to book something as soon as you arrive at the park (before the event time, where there is obviously no fastPass+).
But why did you recommend watching the 7 o'clock rivers light if you can see a private screening just for the participants of the Disney After Hours at 21:00?
Well, because you probably don't want to miss 20-30 minutes of the three hours you could spend in Pandora or the other more popular attractions. Kingdom Animal.
But if you choose to watch Rivers Of Light later, you can be sure that you will have a totally unique and privileged view (see below for a short example).
Park closing
In the half hour between park closure and event start, we find that you can't ride Pandora's attractions, but DINOSAUR, Triceratops Spin and Expedition Everest open for event attendees a little early.
And I bet you guys are curious to know if the lines are really pretty empty, aren't you?
Take a look at the photos below and let me know!! heheheheh
Although the list includes Triceratops Spin and "It's tough to be a bug" that are EXTREMELY empty at this event, it's easy to understand why they are included.
Flight of Passage, DINOSAUR and Expedition Everest all have height requirements and health limitations, so having three attractions that everyone can see is a good idea to democratize the Disney After Hours from Animal Kingdom.
If you have children, take advantage because these attractions will be without any queue!
Unlike the Magic Kingdom, there is some entertainment outside attractions to see in Disney After Hours & #8211; Animal Kingdom Edition.
we already mentioned Rivers of light, but you can also watch the Dino-Riffic Dance Party with Chip and Dale, as well as the Pandora Drummers show.
Above we can see Dino-Riffic Dance Party with Tico and Teco very empty
These two later offers make the park look a little more alive.
The Awakening of the Tree of Life It's also a good offer, not one that's hard to see regularly, but it's much nicer without hundreds of people in front of you.
Pandora & #8211; The World of Avatar
Truth be told, this Disney after Hours was made for Pandora & #8211; The World of Avatar.
Pandora is quite magical at night of course, but with far fewer guests around, you can experience the most special theme park experience in all of the world. Walt Disney World in a unique way.
You can clearly hear the flora and fauna around you as you walk through the darkness and photograph all the bioluminescence without guests on the way to ruin your photos.
You can then walk to any attraction without waiting in line, which is probably why you are here.
Honestly, Flight of Passage still takes #8220; it may take up to 25 to 30 minutes for each trip just due to the long pre-show, departure and departure process involved.
If you want to stay on this attraction only, you can ride the Flight of Passage 7 to 8 times during the event, but probably not more than that due to this pre-show time.
Certainly not 100 times as a blog that didn't pay to attend can tell you in your clickbait title.
This opposes the rather short event Early Morning Magic at the Magic Kingdom that we participated in just a few days ago, where we were able to assemble 5 to 6 attractions in the time it would take you to fly Flight of Passage once, even with an empty queue.
The 'queue' that will be open will be that of FastPass +, but you can go walking the incredible normal queue once you reach the merge area. Just ask the cast member and they will be happy to point the way.
We emphasize that history dictates that this will not last. O Disney After Hours at Magic Kingdom It has become more popular over time, now even selling from time to time. On a sold out night, guests can find up to 20 minutes of waiting for Seven Dwarfs Mine Train.
We are not saying yes, but something similar can happen with Flight of Passage over time, as this event becomes more popular, mainly because it is an attraction that many people are unable to walk on normal days due to gigantic lines.
But for now you can rest assured that you will probably be the only people in line for these Animal Kingdom.
Food at Disney After Hours
Ahhhh we almost forgot to mention that the complimentary snacks are also included in the event: popcorn, Mickey ice cream bars, strawberry fruit bars and the Mickey ice cream sandwich.
Complimentary bottled drinks include Dasani Water, Coke, Diet Coke and Sprite.
If you are hungry or thirsty and it does not meet your needs, the Thirsty River Bar and Pongu Pongu will also be open, in addition to several cars selling hot dogs and beers.
If you want a real meal, do it before the event starts. Snack distribution starts around 8:30 pm, 30 minutes before the event starts.
Well, we believe you have a good idea of what to expect from Animal Kingdom's Disney After Hours, right?
If you have any questions, please let us know below in the comments!!!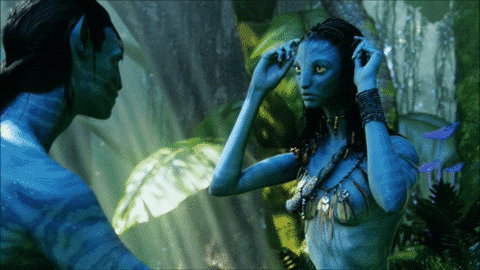 We hope again that this post has helped you in your research for your trip to Disney or Orlando.
As a way to help us maintain the blog, we just ask you to help us by sharing this publication and subscribing to our social networks as Facebook, Instagram or Youtube channel.

In addition to helping us, we are sure that there you will find hundreds of useful posts for your trip!
Guarantee the Best Trip to Disney
We know that the amount of information that involves a trip to Disney and Orlando is simply enormous.
This makes planning tiring or sometimes seem impossible!
But what if I told you that you can trust professionals to assemble a script totally EXCLUSIVE and CUSTOMIZED for you and your group?
Unlike the assembled itineraries found out there, this itinerary will take into account all the factors of your group such as ages, tastes and any profile that may change your trip.
That way you won't miss doing absolutely anything that would be amazing for you and ensure that your time is as optimized and your trip as perfect as possible!
Does it look too good? And yes, be sure to contact us and ask for your budget for a Custom Travel Script and make the best trip of your life!
Get your Parks Tickets at a Discount
Many people leave to buy their tickets arriving in Orlando or even on the day of the park.
We do not in any way recommend that you do this for a variety of reasons, such as:
If you buy tickets on the spot, you won't be able to book your park days in advance at the risk of not even being able to enter a park on a given day.
You will lose valuable park minutes in line to buy your tickets.
AND MAINLY, you will pay more because tickets at the box office are more expensive than buying in advance!
Access our sale site to buy your tickets or request a free consultation to find out exactly which tickets are the best to buy.
For free consultation, click here!
More Tips for Your Trip to Orlando
As we've talked about above, be sure to check out our Youtube channel where we give several travel tips for Orlando.
In addition we show you lots of cool things to do there, do you want a better way to plan a trip than already living a little bit of what you will see there?
If you liked this post, help us by sharing it on your social media!
This way we can reach more readers and keep bringing you high quality content!